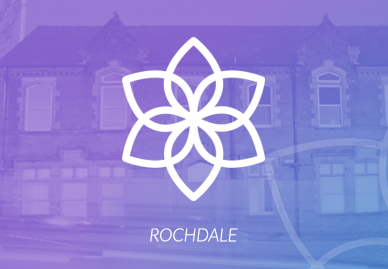 Team Leader – Grade 4
(Min of 6 shifts/118.2 hours p/month on rota incl. weekends/evenings/sleep overs + Bank Holidays)
To serve homes in the northwest of England
Position reports to: Team Leader 3-1 and Registered Manager
Main purpose of the role: Assisting the Manager and team in providing care and support to the young people in our care.  To ensure Safeguarding is prioritised and the welfare of the young people is at the centre of the applied company policies and procedures.  Ensuring at all times that the Ethos of the Statement of Purpose is applied.
Main duties include:
To work within the guidelines of child protection and safeguarding reporting concerns.
To work actively to promote the social, emotional and physical welfare of the young people, adhering to care plans and pursue a high level of person centred care for each young people.  Seeking input from young people and colleagues in decision making where appropriate.
To develop and implement leisure plans appropriate to each young people, proactively driving and engaging in activities that promote social interaction and social development of each young people.  To put forward ideas for Care Plan developments to senior staff and to monitor and maintain records recording positive outcomes and mentoring new staff in this process.
To ensure exemplary communication is maintained – written reports, logs and verbal communication.  Ensure completed accurately and within the timelines of procedure and the Quality Standards required.
To promote positive working relations with all internal and external partners/contacts including but not limited to: Colleagues, Managers, Ofsted, School Staff, Police, Medical Practitioners, Counsellors, Therapists, Social Workers and family members.  Ensuring appropriate communications which are mindful of confidentiality and data protection legislation.
Demonstrate competent practice when admitting a new young people in to a home, completing all process requirements and paperwork including registration with necessary external professionals (Opticians/GPs and Other).  Updating the Placement Package regularly to meet developing needs, communicating the Education Care and Health Plan (ECH) ensuring these too are appropriate, communicated and understood.
Practice restorative methodologies with young people and colleagues alike ensuring best working relationships and a positive professional environment at all times.  Continuously seek out solutions and identify potential conflict to minimise escalation.
To escort and support young people in off site visits (in and out of local area), acting as a corporate parent as and when required.
To work collaboratively and cooperate willingly to ensure optimum delivery of day to day care.  Working flexibly to meet changing needs of the business including providing cover as and when required. To assist Managers and others to ensure all duties and responsibilities are fulfilled in line with policy and procedure guidelines and in line with objectives of individual placement packages and care plans.
In absence of senior colleagues to take on additional duties as required including meeting with Ofsted or attending meetings on their behalf.
To attend meetings and training as required and maintain an up to date portfolio of evidence of Continued Professional Development (CPD).  To mentor and lead by example, sharing skills as a matter of daily activity to develop Residential Support Workers (RSWs).
To ensure you fully understand and advocate best practice in the following policies and procedures:
Fire safety
Safeguarding
Cash handling
Clear Care system
Accident reporting
Use of on call
Notifiable incidents
Medication administration
Safer Working Practice
Quality Standards and Children's Homes Regulations
Equality, Diversity and Inclusion
To assist in the preparation and set up of any new home as directed under the supervision of a more senior employee.
Managing Others:
To carry out supervisions with Residential Support Workers in line with procedures, ensuring staff diaries are completed and staff development plans are in place.
To ensure that all staff/keyworker roles are completed.
The above is a non-exhaustive list of duties and you are expected to undertake any other duties as requested by your Manager.  The Company reserves the right to amend your job description in line with the changing demands of the business.
Apply:
To apply please email careers@meadowscare.co.uk for an application form.
Rochdale
£21,000