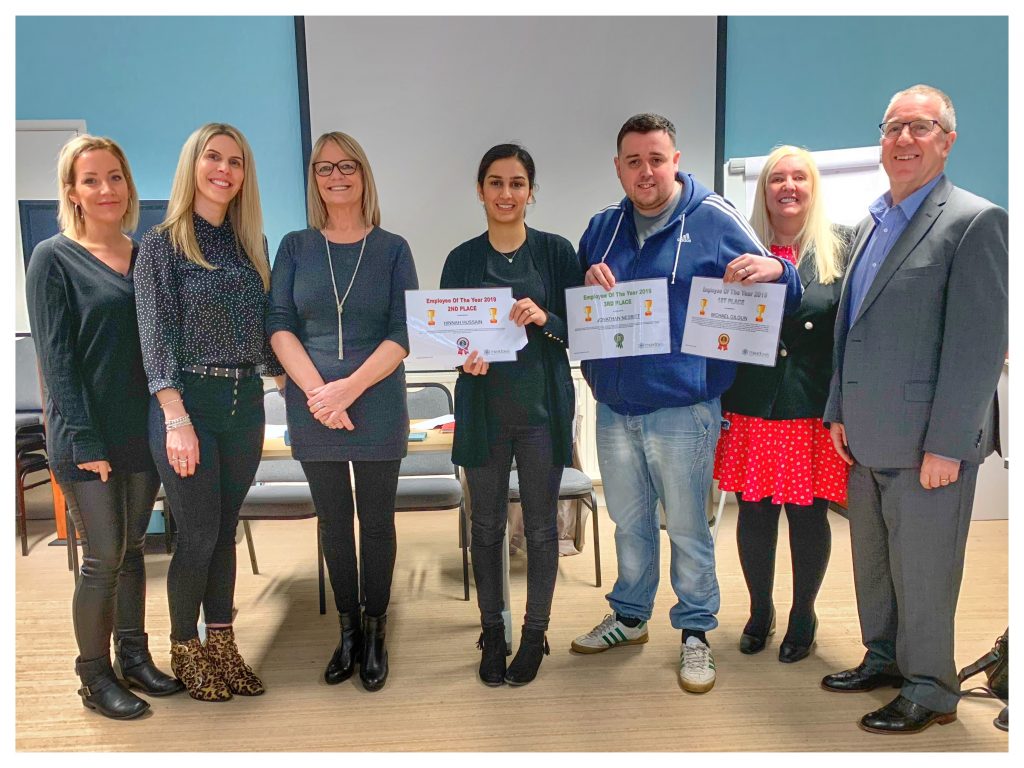 In 2014 Meadows Care introduced its Employee of the Year Award. The award is now an annual event which is given to those members of staff who have made outstanding contributions throughout the year.
Staff from across the company nominate their close colleagues, managers or colleagues in other departments, to recognise their achievements or to acknowledge occasions when they have gone above and beyond in their efforts to look after our young people. It is an award which is about showcasing the fantastic work of some of the many amazing staff we have at Meadows Care. The winner of this prestigious award receives £100 worth of Love2Shop vouchers, the runner up £50 and the third place £30. But its not really the vouchers that is the reward in this case, the feedback we have had from previous winners and people nominated is that it is the recognition and acknowledgement from their colleagues which is the most important. The fact that their colleagues and the company have shown appreciation for the work they have completed is what stands out.
Previous winners of this award include Megan Whitlock, Lee Matthews, Eleanor Myers and the 2020 winner Michael Gilgun.
In 2017 we also introduced the Employee of the Month Award whereby each monthly winner is included into the annual award. This has proved extremely popular and each winner receives Love2Shop vouchers to the value of £30.
This year we have introduced separate awards for both the Employee of the Month and Employee of the Year Awards in Birmingham and the North West. This means that we all get to hear more on a regular basis about the exceptional people we have at Meadows Care. Again, each monthly winner will be automatically entered into the respective annual award.
To nominate someone who you believe deserves to be recognised for their work within the company please email either Jenny Shackleton, Jane Blasberg, Karen Brandon, Kelly Sweeney, Paula Forth or me (or all of us!) and explain why it is you are nominating them. Please feel free to nominate for the monthly awards now!
Niel Shelmerdine, Director.