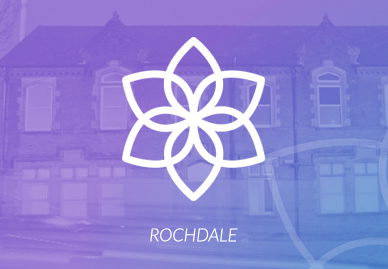 Do you have what it takes to become an exceptional part of a residential childcare company and making a difference to the lives of the children and young people.
Meadows Care are one of the UK's leading therapeutic residential childcare providers, with a network of homes based across Rochdale, Bury, Oldham, Rossendale and Huddersfield.
We offer a comprehensive training package that will enable you to develop skills to work therapeutically with our young people. You will be required to develop close working relationships with the therapists, working systemically, and ensuring you will be contributing to the delivery of a comprehensive 'therapeutic service' within Meadows Care.  We have an evidence based therapeutic model that is embedded in each of our homes.
As a support worker you will work alongside our education department to ensure our young people are able to reach their full potential and gain qualifications and skills for their future.
We are currently looking to recruit a number of dedicated experienced Residential Support Workers to assist us in the promotion of good childcare practice in accordance with our extremely high company standards.
Salary & Progression
RSW Grade 3 £21,064 to £29,350 as a Team Leader 1.  As a company we actively encourage employees to gain promotion and have a successful career with Meadows Care.
We are an Equal Opportunities employer, and all appointments are subject to receipt of a satisfactory Enhanced DBS Disclosure and satisfactory references.
Applicants must be eligible to work in the UK, over 19 years of age and proof of any relevant documentation will be required at interviews.
Shifts vary and include sleep in duties. Each home works to meet the needs of the young people accommodated.
Any sleep-in shifts are paid at the hourly rate.  (In exceptional circumstances, waking nights may be required).
Rotas are completed 3 weeks in advance, giving rest days in between shifts, having the advantage of being able to plan a healthy work life balance.
Extended hours contract available
Please note flexibility is essential, as applicants must be able to work on a rota basis which will include weekends, sleepovers and bank holidays. The role requires flexibility in order to meet the needs and requirements of our model of care.
Benefits:
The opportunity to be part of a young person's life
Excellent salary increments in line with transparent grade and career progression.
Attendance Bonus Scheme.
Celebratory Awards for young people and your Team.
Comprehensive induction and training plan in a variety of disciplines (including Safeguarding, Health & Wellbeing and Behaviour Management) to give you the autonomy to change a young person's life.
Full certified PPR and behavioural de-escalation training will be provided to give you the tools and ability to manage challenging behaviours.
Funded Level 3 Diploma in Residential Childcare.
Full training package in developmental trauma, therapeutic parenting and therapy skills.
Pension Scheme.
Wellness programme (including free annual health screening, dental, therapy, podiatry, acupuncture, and option to include family members.
Refer a friend incentive schemes.
Employee of the month / year scheme
Meadows Care promotes child protection and the safeguarding of children and young people through the services it provides. This job offers you the opportunity to be part of a young person's life, please consider this carefully as our young people deserve consistency and commitment from adults that want to be a positive role model in their lives.
Apply:
As part of our Safer Recruitment process, you must complete an application form, a CV alone is not sufficient.  Please complete this form to apply: Form
Rochdale
£21,064